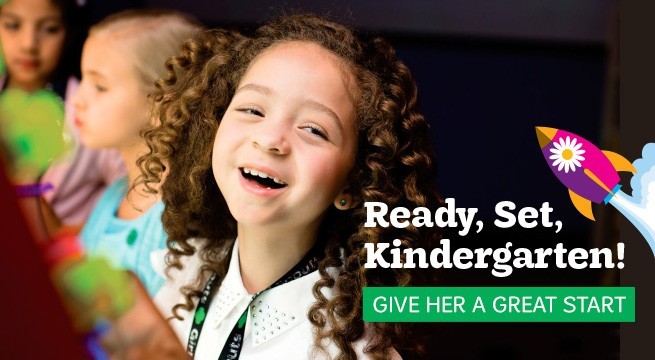 Going into Kindergarten is a big moment for the entire family, but most importantly, the child. Transitioning to school with new friends, new responsibilities, and gaining independence, can be tough.
Let Girl Scouts be a friend to her when her environment is changing. Make New Friends: Kindergarten Readiness is a girl-centered series and is free and open to any girl entering kindergarten in the fall.
Join us for this 4-part series that allows your girl to strengthen her social and emotional skills with other girls her age as they prepare for the new school year!
Register below👇🏽 for this event to ensure you receive the link to join our Zoom meeting for all 4 sessions. Here is the complete schedule of our sessions:
Tuesday, September 8 @ 6:00 PM -- Launch Into Literacy
Monday, September 14 @ 6:00 PM -- Shoot for the Stars
Monday, September 21 @ 6:00 PM -- Spring Into Science
Monday September 28 @ 6:00 PM -- Dream about Success
**This is an event for girls entering Kindergarten in the Fall and their families**