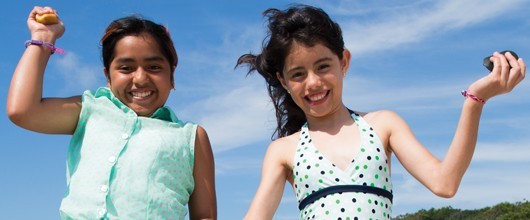 Other Awards
Girl Scouts are always the cream of the crop, the top of the top! Maybe it is because they are used to earning all kinds of awards!
Awards are earned at every level through the program portfolio (Journey books and The Girl's Guide to Girl Scouting). But there is more! Did you know about these?
Cookie Business and Financial Literacy Badges
National Leadership Awards
Meritorious Service Awards

If you have questions about what you can earn and do through Girl Scouting, email programs@gseok.org for more information!

My Promise, My Faith 
Have you ever thought about how Girl Scouting fits in with your spiritual life? Explore it and earn a national pin! You can do this every year by focusing on a different line of the Girl Scout Law and follow five easy steps:
1. Choose one line from the Girl Scout Law.
2. Talk to a woman in your own or another faith community.
3. Gather three inspirational quotes.
4. Make something to remind you of what you've learned.
5. Keep the connection strong.
Get all the details in The Girl's Guide to Girl Scouting!



Religious Recognitions
Freedom of religion makes a rainbow of faith. What are your colors? Different faith communities have ways for you to connect Girl Scouting to your spiritual growth. Click here to find out what recognitions are offered.