Volunteer Essentials
Welcome to the great adventure that is Girl Scouting! Thanks to volunteers and mentors like you, generations of girls have learned to be leaders in their own lives and in the world. Have no doubt: you, and nearly a million other volunteers like you, are helping girls make a lasting impact on the world. And we thank you from the bottom of our hearts!
This guide, Volunteer Essentials, is designed to support busy troop volunteers on the go. You can easily find what you need to get started on your Girl Scout journey and search for answers throughout the troop year. 
Get started by browsing through these sections: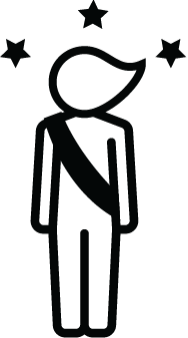 New troop leader? We've got you covered. Check out the New Leader's Guide to Success, a resource designed especially for you! Plus, council staff and volunteer coaches are ready to help throughout your first year and beyond!
Do you have questions? Do you need assistance? Our Customer Care specialists can help! Contact them at customercare@gseok.org or by calling 1-800-707-9914 Monday through Friday, 8:30am to 5:00pm. You can also find us on Facebook, Twitter, and Instagram!